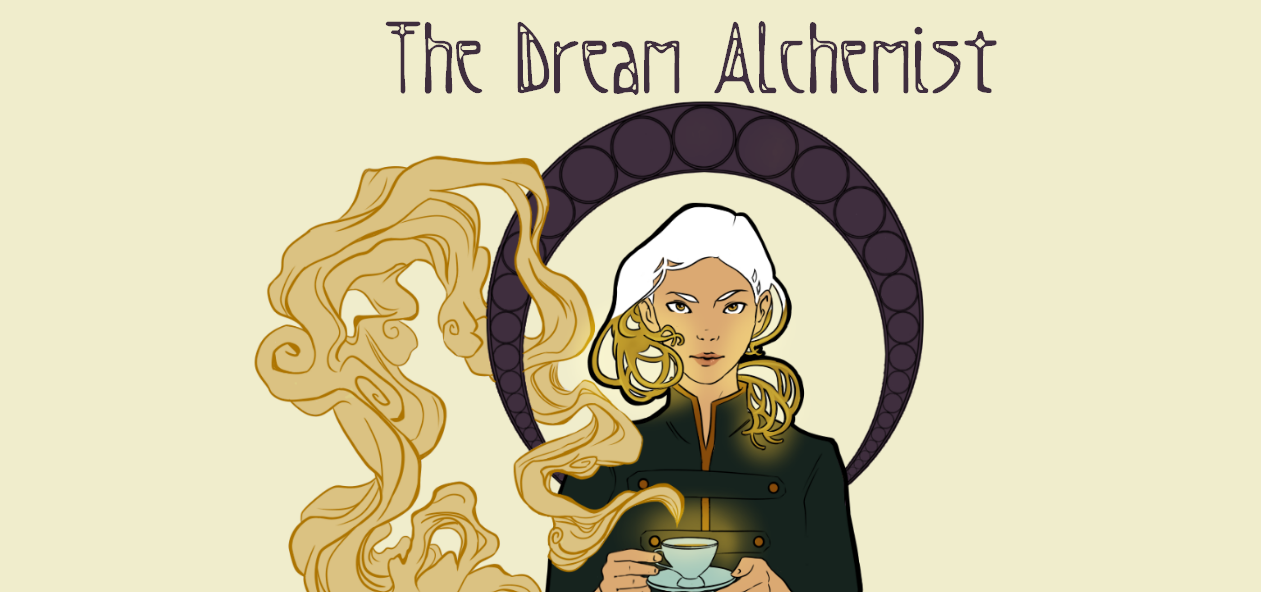 The Dream Alchemist
Hi guys, Theo's route is now available.
Out of money, and desperately trying to make their way across the continent, Theo and Nova get jobs cleaning a derelict theatre. The pay is lousy, their boss is ill-tempered, and the work is exhausting.
The job was only ever supposed to be temporary, but wouldn't you know Theo finds he has quite the knack for acting. He takes on the lead role, and thrives.
But Nova, a fugitive with a hefty price on her head, is forced to lie low. Resentment builds. Communication breaks down. She can't be herself. She can't do what she was born to do.
Will their budding relationship survive workplace animosity, loss of identity, and the airing of a lifelong secret?
I've added a bio for new character, Atlas, though he won't make an in-game appearance until next route release.
There's now a map button (next to stat bars) which (I hope) will help you guys keep track of where Theo and Nova wind up.
Until next time.
Clara Faye
Files
TheDreamAlchemistTheoRoute-1.1-mac.zip
272 MB
Jan 20, 2022
TheDreamAlchemistTheoRoute-1.1-pc.zip
306 MB
Jan 20, 2022